Since 2004
• SKI RENTAL •
At A2S you can expect a selection of the very latest, perfectly groomed skis, snowboards and ski boots, poles, protective helmets, snowshoes and toboggans!
With our skis, you can whiz along the slopes as you wish and can rely on your skills, because that's what really counts with our skis!
You have no place in the car? If time permits, we also offer you a bring-and-get service to your hotel.
Ski vacation can be so easy!
• SERVICE •
Did you know how crucial it is, how your ski is prepared? It does not have to be the latest, most up-to-date model. Have you found the right ski for you - wonderful!
It is important that he is in expert hands with the service, because a wrong cut and the most expensive ski is impassable! Even an expensive grinder is only as good as the one that serves it! Therein lies the decisive difference! With us, we vouch for that, you will find both: the high-end technology of our Wintersteiger Discovery and the know-how of Alois and Noldi.
Only through this combination of experience and highly sensitive technology, you can create a WOW effect on the slopes, which is nothing compared to anything else. We guarantee you that your skiing skills really matter!
What is possible ... let us surprise you!


Years of experience in racing


Since 2004
Rent Online Shop
With us you can reserve your ski as well as the ski boots and the helmet from the comfort of your own home!
The right ski
Here you will find the most important principles for the right choice of your skis!
Rental conditions
THESE TERMS ARE INTEGRATED PART OF THE SUBJECT OF THE RENTAL TERMS AND CONDITIONS
Since 2004
• Sports & Fashion •
Do you want to be always well dressed on the slopes, have it cozy and warm, even when it's icy cold? In our fashion store you will find trendy and functional ski and sports clothing by Peak Performance, Ortovox, Bogner Firer + Ice, Martini, Mammut and Montura. Ski boots by Atomic and Tecnica as well as sports accessories by the companies POC, Slokker and Leki.
The products that we offer in our fashion room have proven themselves through the processing of high-quality materials and high functionality in elite sports and have become by their cool design and attention to detail to absolute must-have`s for all sports enthusiasts.
With our fashion you are always stylish on the podium and you will shine even after the downhill. Of course, the right ski rental belongs to the trendy ski fashion. You can find it in our rental shop or via our online reservation, conveniently from home.
For the athletes among you, we also carry racing equipment such as back protection, helmets, poles, glasses and all the equipment that you need for your safety.

Fashion, who is fun to wear it!


Since 2004
• The A2S Team •
The pasion for skiing unites our team. We are all on skis since childhood. In the ski rental shop, Alois and Noldi work to the complete satisfaction of our customers and racers. With our professional machine from Wintersteiger, the Discovery SF, we have the opportunity to prepare the skis at the highest level and thereby offer you the perfect service.
We look forward to you!
Alois Veith
Alois, the head of A2S, made his passion into his profession early on. So he was a racer himself and, as a young boy, he spend many nights in his parents' garage preparing his skis. Alois was an instructor for the italian ski instructors and had coaching ski racers for many years.
Audrey Schwarz
Audrey, co-owner of the A2S, was in Sulden for the first time with her parents when she was 2 years old and moved from the far north of Germany to the mountains more than 10 years ago. Today, she mainly looks after the issues "behind the scenes" and is also there for you in the fashion store.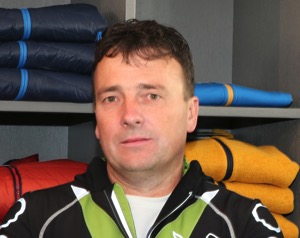 Arnold Wallnöfer
Together with Alois, Noldi is your competent partner when it comes to questions about your skis or ski wishes. Noldi is our inventor and perfectionist. He tirelessly polishes and polishes in our service center until the last ski has the right finish.
Since 2004
Adresse:
Hauptgeschäft:
Hauptstrasse 15, 39029 Sulden / Italien
Service Center:
Forststrasse 126, 39029 Sulden / Italien
© Copyright 2017. All rights reserved.
We are interested in your opinion!
We will answer your questions as soon as possible - normally within 24 hours.
Since 2004
• Impressions •
From time to time we will introduce high-lights as well as sales from our sport & fashion shop. But we also want to show you impressions from Sulden. So you can already look forward to the coming days in Sulden at home.
A2S-Sports
Unser Hauptgeschäft
Verlei-Skis
Atomic Regster und Blizzard RTX, beides Top-Skis.
Wintermode 17/18
Unser aktuelles Schaufenster im Mode und Fashion-Bereich.
Impressionen
Sonnenaufgang mit der Suldenspitze im Hintergrund
Wintermode 17/18
Unser aktuelles Schaufenster im Mode und Fashion-Bereich.
Parallelschwung
Alois demonstriert einen Parallelschwung in Vollendung.
Ski-Verleih
Unser aktuelles Schaufenster im Ski-Verleih.
Service
Finish an einer Kante eines Rennskis.
Wintermode 17/18
Jacke und Hose von Ortovox. Helm und Brille von POC.